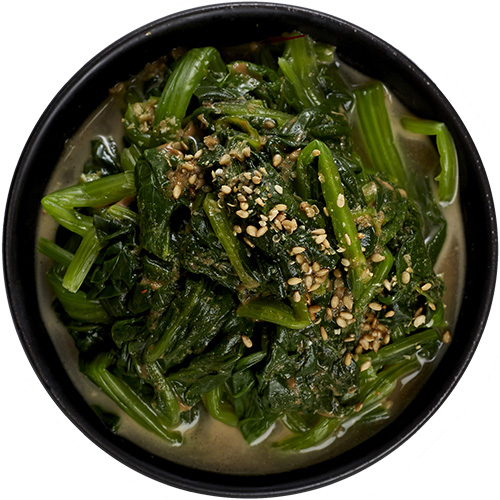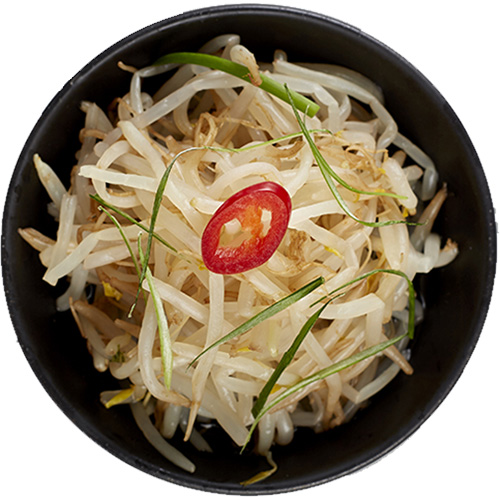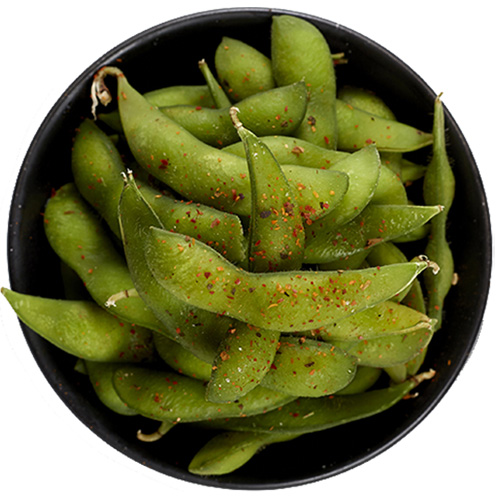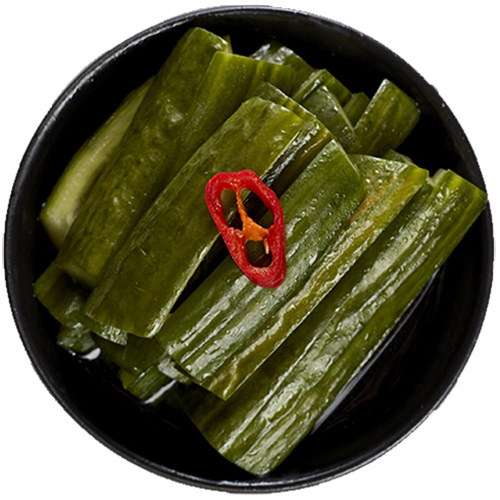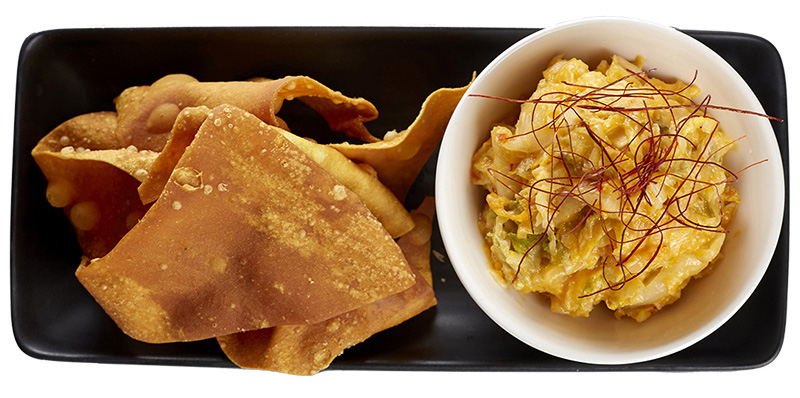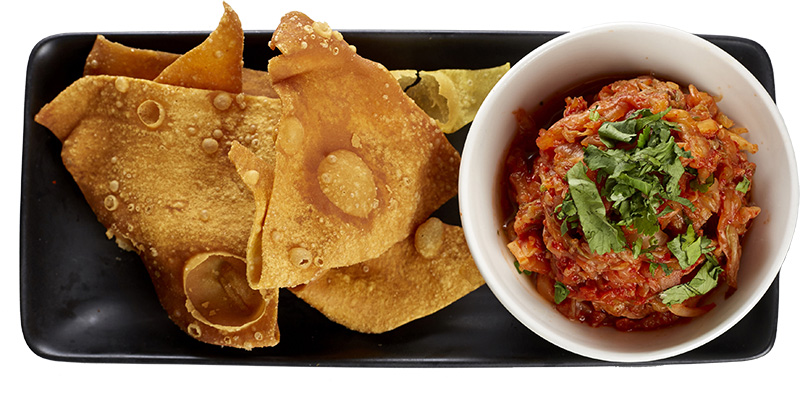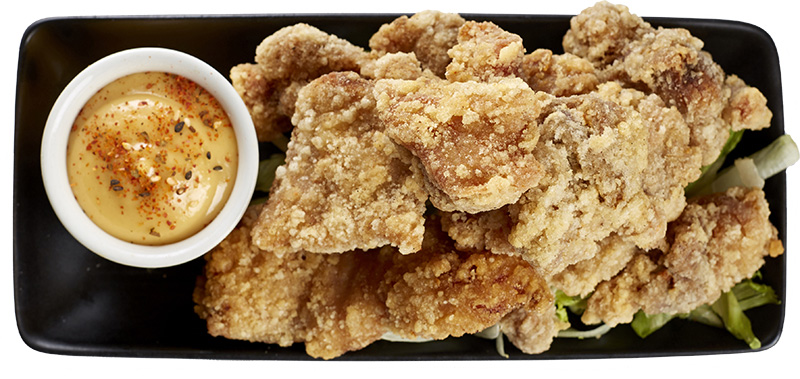 Taiwanese Fried Chicken
台灣鹹酥雞
Taiwanese Fried Chicken was invented in Taiwan's Ximending in 1975 as "Taiwan's first fried chicken". It is famous in it's diverse forms and texture by breaking through the confines of the other snacks, due to it's renowned status. Rapidly, it became prevalent in the street and night markets. Nowadays, you can find it at any street food market in Taiwan. It is normally sold together with other fried xiaochi, like fried mushroom, sweet potato, Taiwanese sausages, calamari etc.
Chive and Chicken Dumplings (Served with XO Sauce or Sichuan Chili Oil)
韭菜餃配 XO 海鮮醬 ; 紅油醬
Oriental dumplings are very common now in the U.K. You can find it in a variety of styles. It plays a very important and unique role within Chinese food culture. In northern China, dumplings must be eaten during Chinese New Year. For the northerners, it's not called a New Year, if they don't eat the New Year dumplings. Traditionally, All the families start making the dumpling together during Chinese New Year's Eve, and eat the New Year Dumplings the first thing in the morning, which will bring the best luck for the whole new year.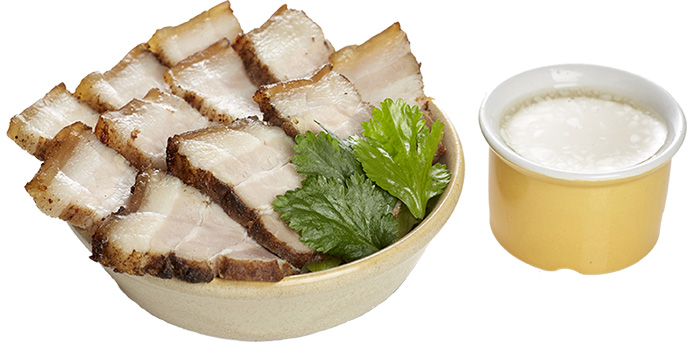 Salted pork is a famous Hakka xiaochi, popular in local markets in Taiwan. Hakka people are well known for thrift, many Hakka dishes were invented because of this traditional virtue. In the early days, salted pork was served during festivals like Chinese New Year. It's a delicious dish and pairs really well with rice.
Gua bao (Chinese: 割包 / 刈包 ), also known bao or pork belly buns. It is one of many popular Taiwanese street food, consisting of a slice of stewed meat and other condiments sandwiched between flat steamed bread. The food is known colloquially in parts of Taiwan as hó-kā-ti ( 虎 咬豬; "tiger bites pig") due to the mouth-like form of the bun and the contents of the filling. Gua bao are also called "Taiwanese hamburgers" due in-part to the wide variety of novel ingredients used as fillings, such as fried chicken, fish, eggs, and stewed beef.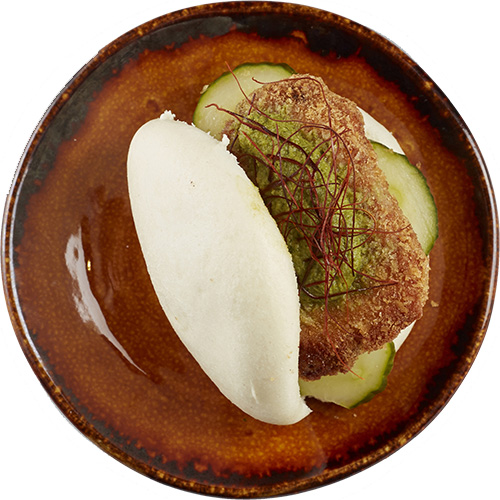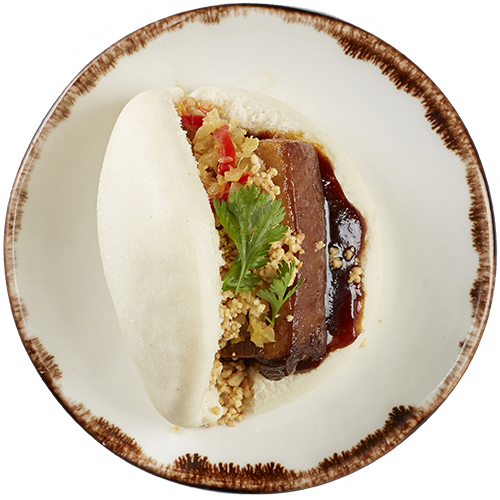 Classic Braised Pork
經典豬肉包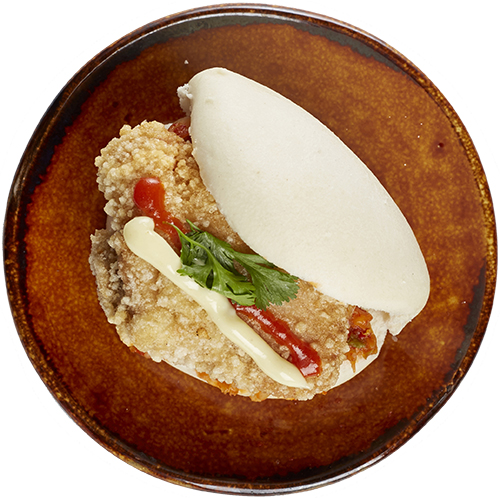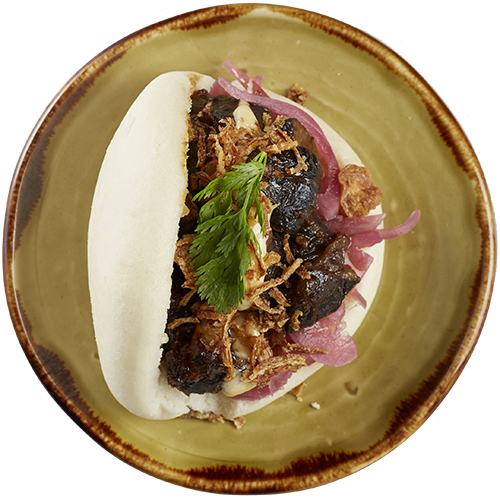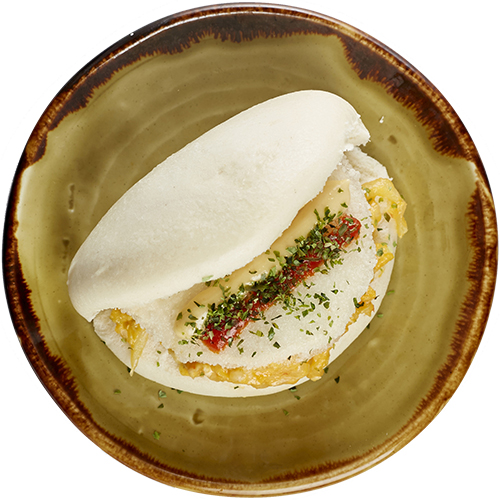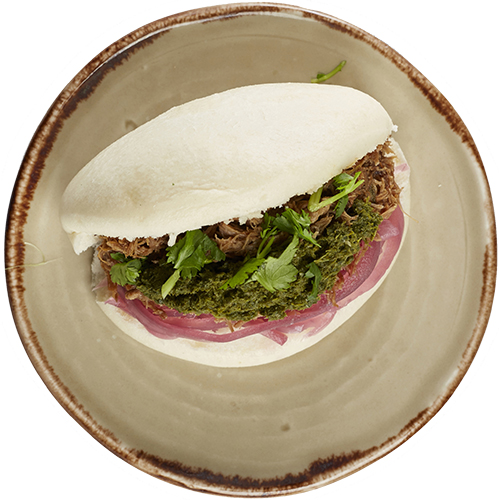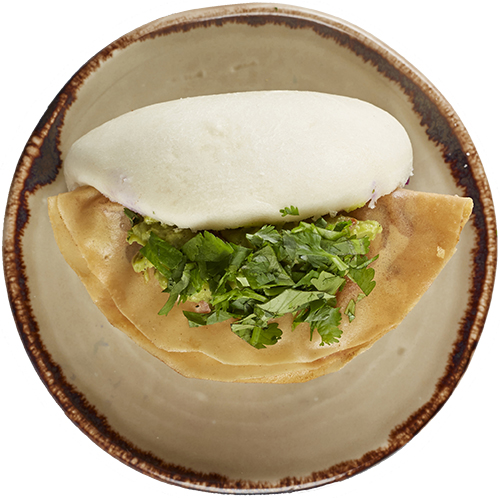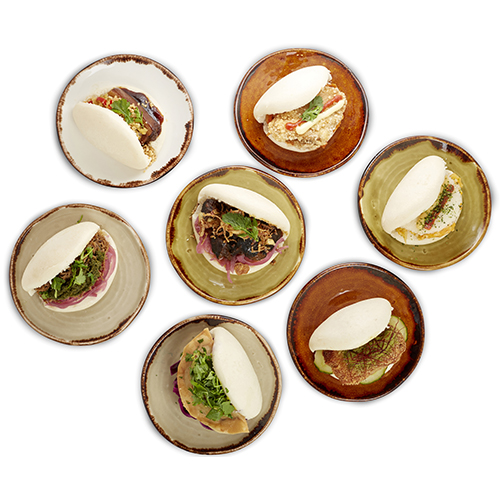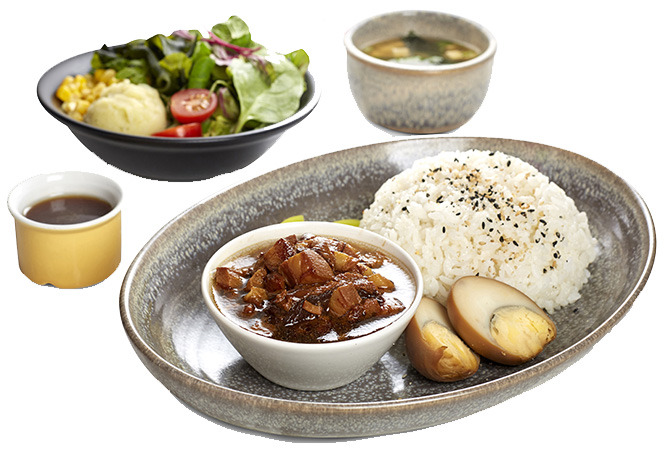 Signature Braised and Minced Pork Rice
經典滷肉飯

Braised and Minced Pork, Braised Egg, Pickle Mooli, Coriander, served with Boiled Rice, Seasonal Salad and Miso Soup. If you spend any time in Taiwan, you will quickly realise that one of the simplest and most locally loved dishes is Lu Rou Fan (Braised and Minced Pork Rice), the simple combination of rice topped with braised minced pork. It can be served and eaten on it's own as a complete dish, or it can be the base of a meal that includes many other side dishes. Everyone has a dish which makes them homesick, for us at BaoBao, it's definitely the Minced Pork Rice.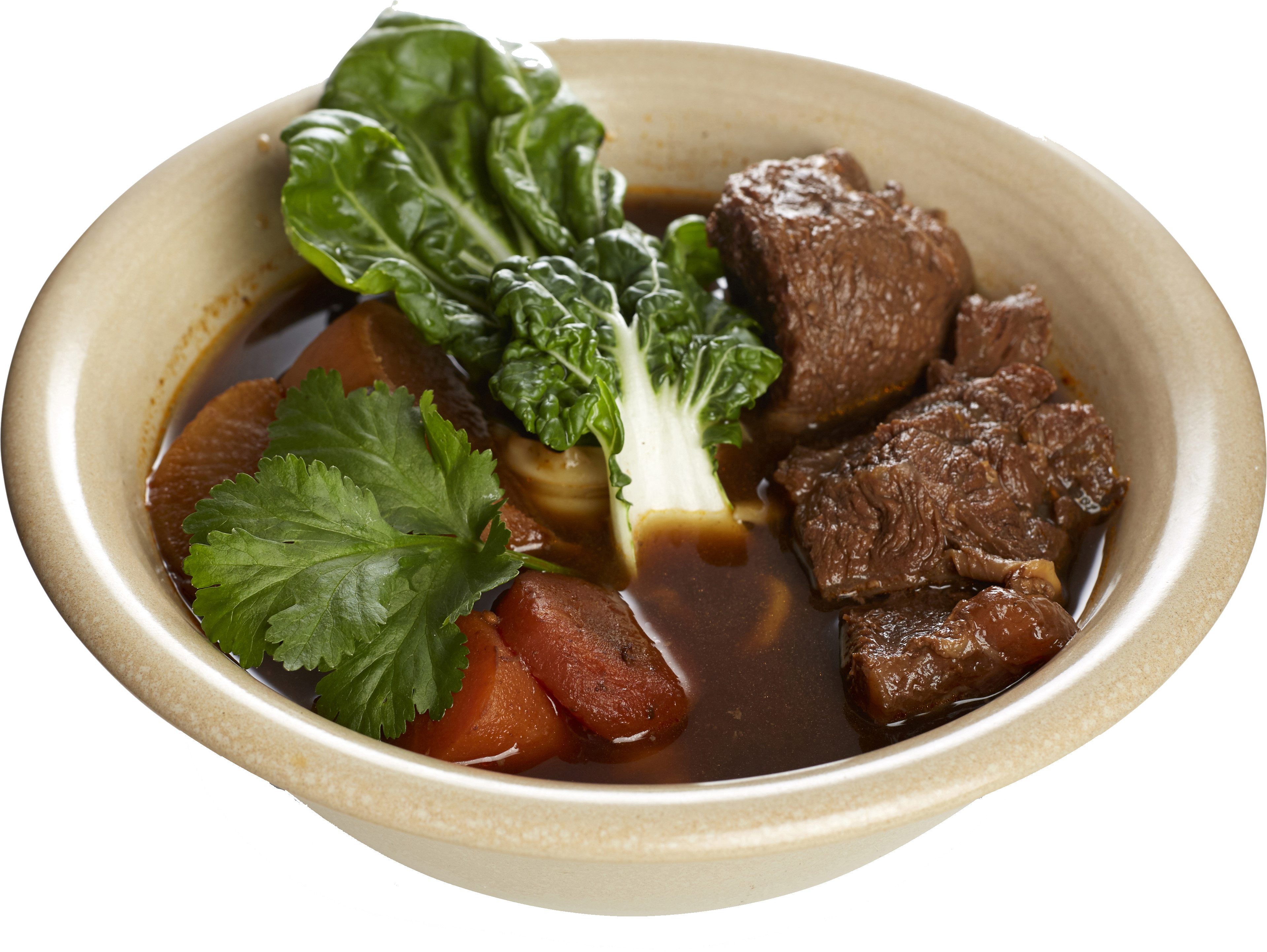 Authentic Taiwanese Beef Noodle Soup
正宗台灣紅燒牛肉麵

Slow Cooked Beef Shin, Beef Broth, Mooli, Carrot, Taiwanese Petal Noodle, Coriander (extra spicy option available).
Beef noodle soup does not have a very long history in Taiwan, traditionally, local people refused to eat beef, this was during a time when agriculture was the main industry in Taiwan. Cattle was the mainstay of the agricultural industry, so in order to express their gratitude to the cattle, eating beef was forbidden at that time. This diet habit was changed when immigrants from other provinces came after the Second Would War. Beef Noodle Soup is a distinct mixture of many different cuisines and quickly became one of the most popular dishes in Taiwan.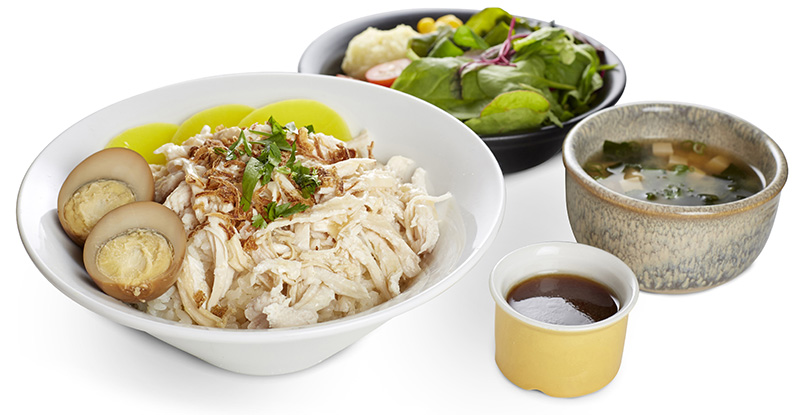 Taiwanese Chicken Rice
台式家乡雞肉飯
Pulled Chicken, home-made Chicken Sauce, Braised Egg, Fried Shallot, Pickle Mooli, Coriander, served with Boiled Rice, seasonal Salad and Miso Soup
Taiwanese Chicken Rice is one of the most popular xiaochi in Chiayi, Taiwan. It's very simple in nature. The secret to a good chicken rice is the sauce, many people from outside Taiwan are quite oblivious to this, after trying the rice and chicken separately, many non-Taiwanese wondered why this "tasteless" dish was so popular! After realising they had to gently stir the sauce into the chicken and rice, they suddenly realised how amazing it tasted!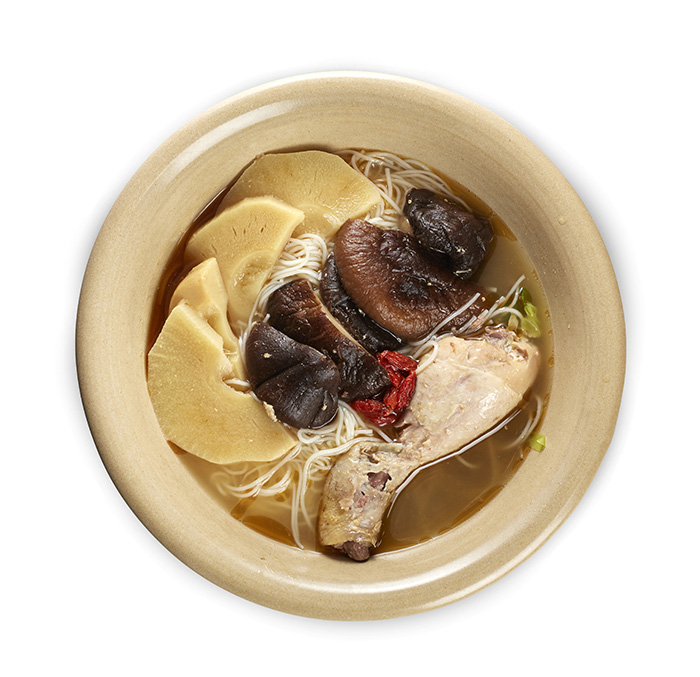 Chicken with Sesame Oil Noodle Soup
麻油雞湯麵
Chicken Drumstick, Chicken Broth, Bamboo Shoot, Shitake Mushroom, Cabbage, Goji Berry, Rice Wine, Black Sesame Oil, Rice Noodle
Chicken with sesame oil is chicken leg cooked with sesame oil and other ingredients. It can be divided into two different style in terms of local flavour: Sichuan style (spicy) and Taiwan style. This dish is very nutritious, rich in protein, and can help to enhance physical strength. It's a perfect dish for winter.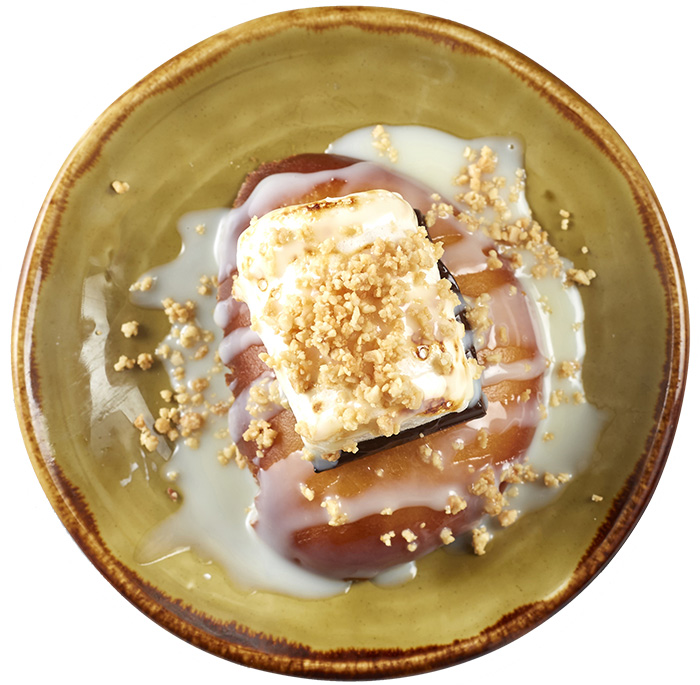 A S'more is a traditional night time campfire treat popular in the United States and Canada, consisting of a fire-roasted marshmallow and a layer of chocolate sandwiched between two pieces of graham cracker. It is a contraction of the phrase "some more". Our talented chef has created this amazing Bao S'more, a new way to mix the West and the East. It combines the softness of the Bao bun and the great taste of S' more.